Welcome
Welcome to 2075 Portage Apartment
The St. James community benefits from many neighbourhood features, such as gorgeous parks and walking trails, local restaurants and shops, including CF Polo Park, the city's largest shopping mall, only 11 minutes away by bus or 6 minutes by car. Our community of apartments in the St. James area also benefits from the proximity to major bus routes, which connects you to all areas of the city.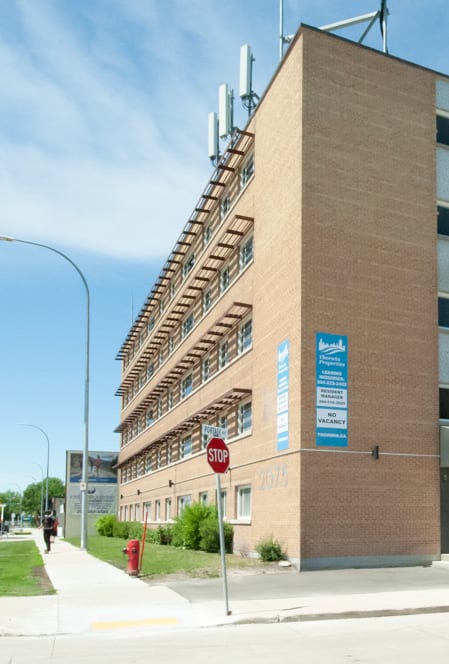 SPACIOUS
RENOVATED


ENJOYABLE
Neighborhood
There are many places for rent in Winnipeg, but none of them is as much comfortable as Mandeville Towers. Located in the heart of the St. James area, it is surrounded by greenery and all the needed amenities. Living here means being in the city with fresh air, excellent views, nature, and even some lovely animals.
Explore
Enjoy our virtual tour of apartments for rent in Winnipeg with our photo gallery of 2075 Portage Spacious Apartment Suites.